CHILDREN'S


ILLUSTRATION
Much of my work focuses on both writing and illustrating for children. I currently have a number of story ideas in development.
All work is hand drawn using manual mixed media and digital techniques.
LANDSCAPE,

SEA

&

TREES
The environment
A portion of my work has been concerned with a sense of place through illustration; albeit a strange otherworldly place. It stems from spending time in Wales and a love for the sea, storms, squall and weather.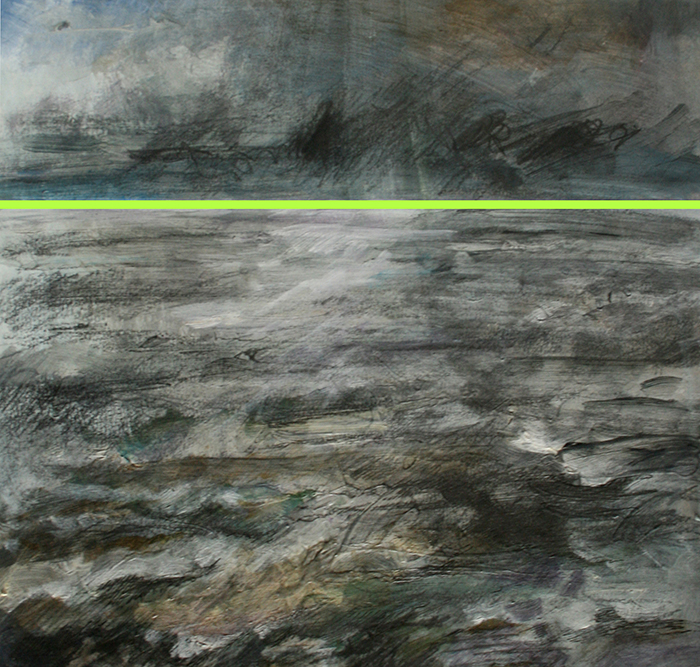 Following a first degree in theatre design I have nurtured a life-long interest in character.
My work looks at quirks of human nature, observation and caricature.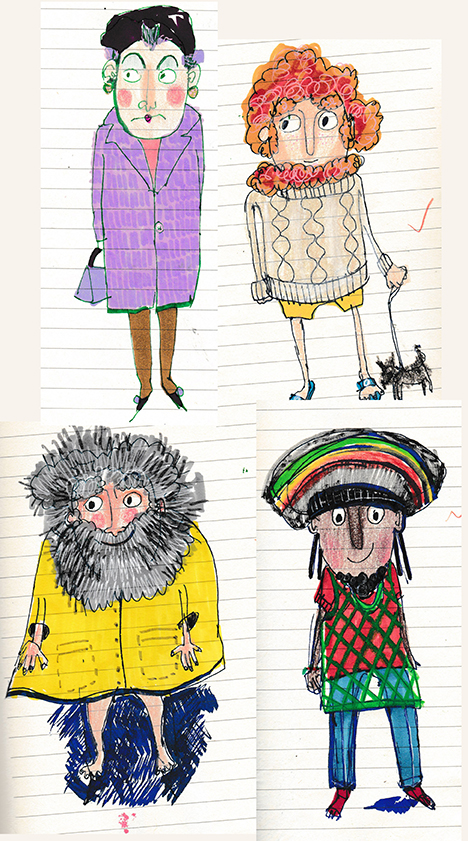 A Greasy Vignette - Exploring upcycled furniture, embroidery and ceramics
The Greasy Spoon
A project exploring the traditional greasy cafe, the characters, iconography and history and the relevance to modern cafe culture.
Finland
Work looking at the monochromatic landscape of Finland in winter, exploring the atmosphere and its characters inspired by a personal journey.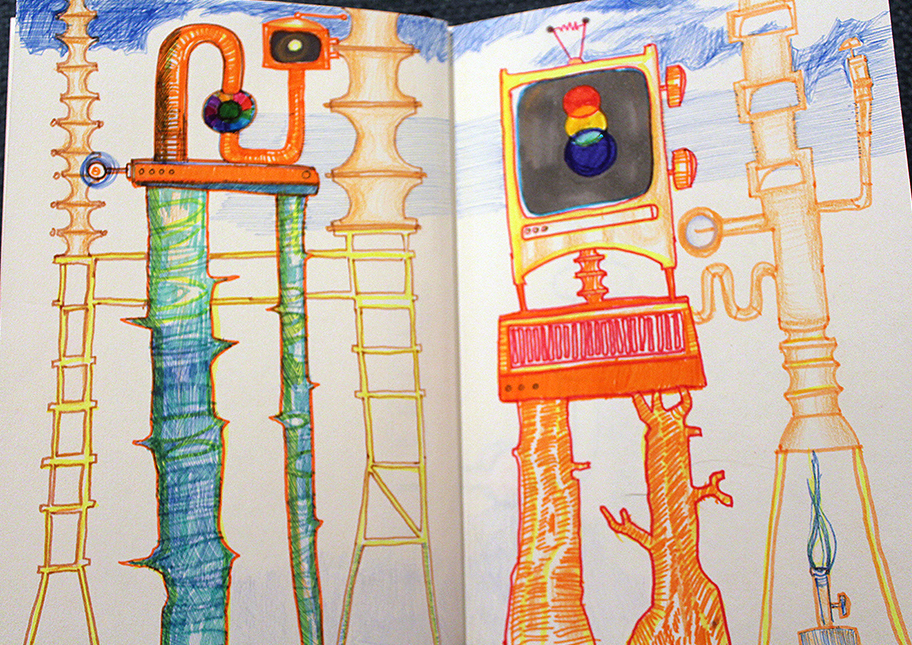 Personal work —
Colour Machines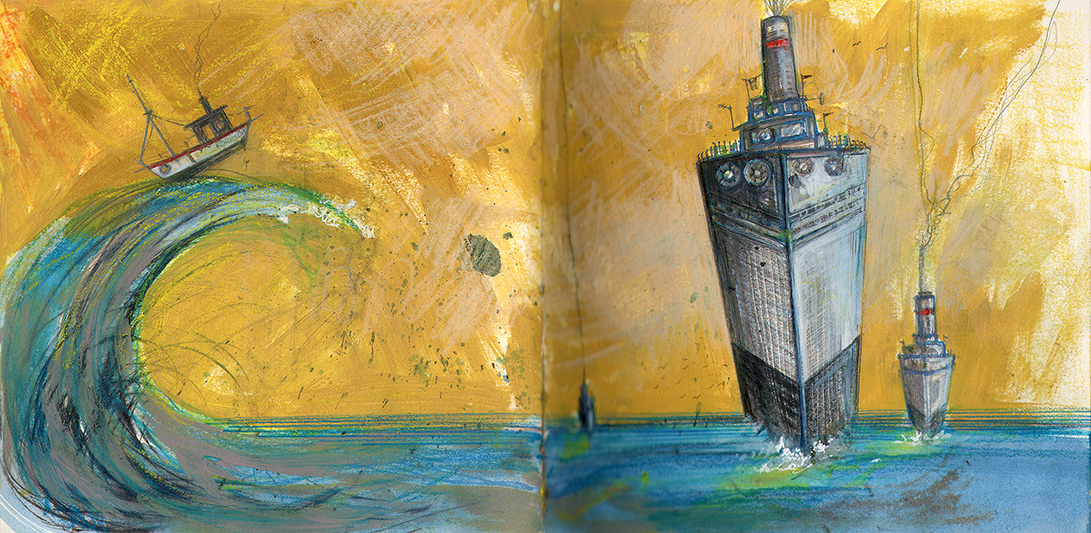 Personal sketchbooks

Funfair
Illustrations & screen prints featuring a range of fair rides.